Practitioner & Website
Guerrilla Girls 
  Guerrilla Girls group  who make a statement about the over all of female role in arts world. They were concern that women artist showing work. Yes there galleries and Sculpture with female figure in generally particular in art museums. Couple things that interest me in this original Poster of Guerrilla Girls  is the fact that they use only 4 core colours Black,white,yellow and Pink which interestingly relate to Feminism directly . High light the significant word and number to exaggerate the view. The Gorilla head is main represent their strength which have been under look at suppress for long time.    
GUERRILLA GIRLS
2015
The Guerr­illa Girls are feminist masked avengers in the tradition of anonymous do-gooders like Robin Hood, Wonder Woman and Batman. Over 50 women have been members over the years, some for weeks, some for decades. They use facts, humor and outrageous visuals to expose discrimination and corruption in politics, art, film, and pop culture. They undermine the idea of a mainstream narrative by revealing the understory, the subtext, the overlooked, and the downright unfair. Over the past 30 years they have reinvented the f-word 'feminism' in more than a hundred posters, street projects, actions, books, and billboards. They've unveiled anti-film industry billboards in Hollywood just in time for the Oscars, dissed the Museum of Modern Art in New York at its own Feminist Futures Symposium, and created large scale projects for the Venice Biennale; the Centre Pompidou, Paris; Istanbul; Mexico City; London; Athens; Rotterdam; Bilbao; Sarajevo; Shanghai; Ireland; Krakow and Montreal. They are authors of street projects, stickers, billboards, posters, and several booksincluding The Guerrilla Girls' Bedside Companion to the History of Western Art; Bitches, Bimbos and Ballbreakers: The Guerrilla Girls' Guide to Female Stereotypes; The Guerrilla Girls' Art Museum Activity Book; and The Guerrilla Girls' Hysterical Herstory of Hysteria and How it Was Cured, from Ancient times Until Now. Most recently they did a stealth sticker campaign in New York about the super rich hijacking art, and a billboard in Reykjavík, Iceland, about discrimination in the Icelandic film industry. Their retrospectives in Bilbao andMadrid have attracted thousands. They travel the world doing gigs and workshops, collaborating with others who want to create their own activist campaigns. Just in the last few years, they have been in the UK, France, Australia, Brazil, Spain, Sweden, Norway, Finland, Switzerland, Poland, Ireland, Iceland and Canada, as well as all over the United States. 

Next up: street and museum projects all over Minneapolis in the "Guerrilla Girls Twin Cities Takeover" in 2016.
This is the cover version which represent culture issue especially the music industry, some people might not recognise the music video of "Blur Line" by Robin Thick. They are crop one of the woman body in the MV naked and perform allign with the original poster. 
even though i'm not support feminism nor hate doesn't mean i appreciate their passion. the core of this group is sort of passive aggression to men . What i lea
http://www.guerrillagirls.com/
Anthony Burrill 
Anthony Burrill has designed 200 limited edition posters to help raise money for the Coalition to Restore Coastal Louisiana. A non-profit organisation dedicated to restoring the Gulf of Mexico's coastal wetlands.
The idea came from a project media agency Happiness Brussels was working on. Using sandy oil collected after the BP disaster on Grand Isle, Louisiana the sand was then used to screenprint the design.
Read Creative Review's article on the project and watch a video shot by the agency on CR Blog
Graphic artist, print-maker and designer Anthony Burrill is known for his persuasive, up-beat style of communication. His work is held in the permanent collections of the Victoria and Albert Museum in London, the Cooper-Hewitt National Design Museum, New York and has been exhibited in galleries around the world including The Barbican, The Walker Art Centre and The Graphic Design Museum, Breda. In 2012, he made his first foray into curating with the exhibition Made in L.A. - Work by Colby Poster Printing, at KK Outlet in London.
Words and language are an important part of Burrill's output and he has developed a distinctive voice that is sought after not only by collectors of his posters and prints but also by clients including Wallpaper* magazine, The Economist, The British Council, London Underground and The Design Museum. Burrill is perhaps bestknown for his typographic, text-based compositions, including the now-famous "Work Hard and Be Nice to People", which has become a mantra for the design community and beyond.
Burrill has a long-standing relationship with the printers Adams of Rye where he uses traditional techniques to compose and print his work. The integrity lent to the process of image-making by hand-made methods is essential to his practice across all media — from print, to screen-based, to three-dimensional applications. In 2010 he worked with Happiness Brussels to design a screen-printed poster made with oil and sand collected from the beaches of the Gulf of Mexico disaster. Proceeds from the sale of the limited edition poster "Oil & Water Do Not Mix" went to CRCL (Coalition to Restore Coastal Louisiana) and copies were acquired by the V&A and Cooper-Hewitt for their collections.
While Burrill's work is grounded in a serious devotion to his art, he has a lightness of touch and humour that, although often copied, is unique in the field of graphic communication. He frequently embarks on innovative collaborations with friends and fellow creatives. Recent and regular colluders include product designer Michael Marriott, writer and philosopher Alain de Botton, designer Ben Kelly and creative director Erik Kessels.
Installations, events and work in three dimensions punctuate Burrill's practice. At the renowned annual graphic art fair Pick Me Up at Somerset House in London in 2011, Burrill re-located his studio to the gallery and held workshops and daily collaborations with fellow designers, illustrators, photographers and musicians over the course of ten days. For Graphic Design Worlds at the Triennale di Milano in 2011 Burrill and Michael Marriott built and installed a red-timbered chalet structure, clad with recreations of Burrill's work cut from multi-veneer board.
Book of Answer
Making decision
I think one of the problem in the first word ( and also for the century ) is making a decision. big or small  it doesen't matter on scale but the big problem is " don't know". It better to have some cluee rather than nothing 
Archetype
archetype
noun
noun: archetype; plural noun: archetypes
1. 

a very typical example of a certain person or thing.

"he was the archetype of the old-style football club chairman"

an original which has been imitated; a prototype.

"an instrument which was the archetype of the early flute"

 

 
Propaganda
Propaganda poster, World War II 
museum of brands
Website
Printing 
Focusing on Enemymine's name and lyrical content, this concert poster was silkscreened in black ink on mirrored paper.
Process
How to make book let 
http://www.instructables.com/id/Making-your-own-book/?ALLSTEPS
Packaging
Many ways ox creat package to create some sort of special custom made
I looking at the tins box packaging to add value of premier rather than using cardboard box

I 'm interest using neon /vibrant plastic sheet to craft packaging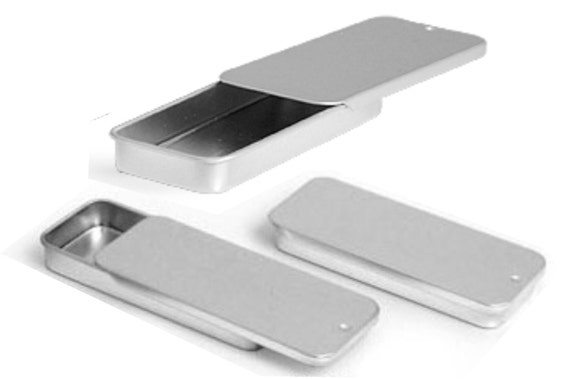 War again?
This could potential be  the doom of our time we might see another "Active War"
  This is from BBC trending news, and oh boy, this really make me nervous to. we already have terrorist war and now the great potential of having Actual War. I'm not prepare for this at all.
"With both alarm and jokes, the term 'World War 3' is spiking online - again"
"Use of the phrase picked up after a Russian fighter jet was shot down by Turkey near its border with Syria on Tuesday. It has been tweeted more than 21,000 times over the past week"
What happened?
Both Russia and Turkey say the Russian Su-24, an all-weather attack aircraft, was shot down by Turkish F-16s in the Turkey-Syria border area on 24 November.
Why was it shot down?
In a letter to the UN Security Council, Turkey's permanent representative Halit Cevik wrote that two aircraft whose nationalities were unknown had approached Turkish airspace near the town of Yayladagi in Hatay province.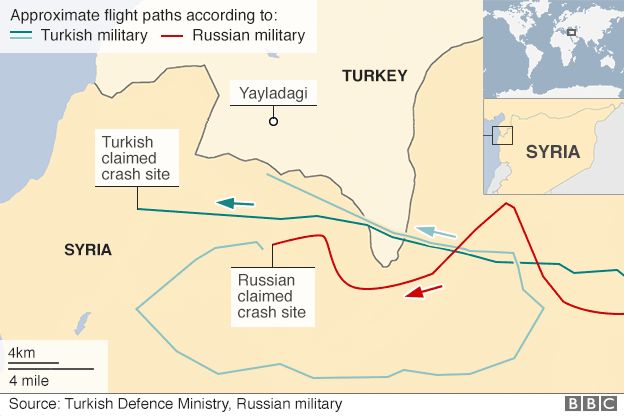 The planes were warned 10 times over the space of five minutes via an "emergency" channel and asked to change direction, he added.
Both planes disregarded the warnings and then flew 2.19km (1.36 miles) and 1.85km (1.15 miles) into Turkey for 17 seconds from 09:24:05 (07:24:05 GMT), according to Mr Cevik.
"Following the violation, plane 1 left Turkish national airspace. Plane 2 was fired at while in Turkish national airspace by Turkish F-16s performing air combat patrolling in the area. Plane 2 crashed onto the Syria side of the Turkish-Syrian border."
The Turkish military also published what it said was the radar image of the path the Russian plane took, showing it briefly flying across Turkey's southern-most tip.
Image copyrightReutersImage captionTurkey's military said its F-16s had acted "in accordance with the rules of engagement"
But Mr Putin said the Su-24 was over Syrian territory, 1km (0.6 miles) from Syria's border with Turkey, when it was hit. It crashed 4km from the border, he added.
The Russian defence ministry insisted that the aircraft remained within Syria's borders throughout its mission, did not violate Turkish airspace and received no warnings.
It published a video showing what it said was the Su-24's flight path.
The pilot who survived the crash, Capt Konstantin Murakhtin, told Russian television he had not received a warning before being shot down.
US military officials said there were indications the downed plane entered Turkish airspace for a matter of seconds, and that it had been warned to stay out.
Was jet downing an overreaction?
Video footage published by Turkish media showed that the Su-24's two crew - the pilot and the navigator - ejected as their burning aircraft plummeted to the ground.
Rebels from Syria's ethnic Turkmen community, whose villages Turkey said had been bombed by Russian aircraft in recent weeks, opened fire at the crew as they tried to parachute into government-held territory.
One of them was dead when he landed on the ground, the rebels said. A video was also posted online showing gunmen standing around a man in a flight suit who was immobile on the ground.
The next day, Russia confirmed the pilot, Lt Col Oleg Peshkov, had been killed.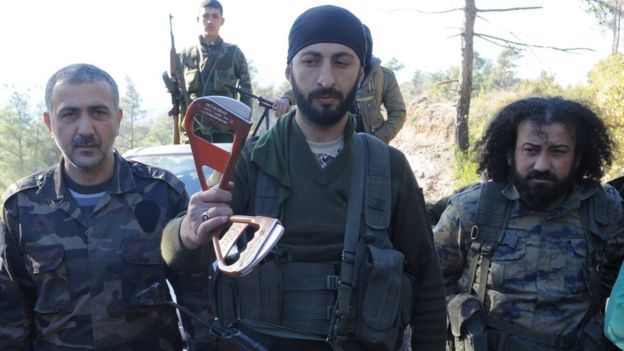 caption Syrian rebels said they had opened fire at the Su-24's crew as they descended by parachute
But it said the navigator, Capt Murakhtin, had been rescued and taken to Russia's Humaymim airbase in Latakia by Syrian government forces.
A Russian marine, Aleksandr Pozynich, was also killed during an attempted rescue mission, when an Mi-8 helicopter he was travelling in came under fire.
---
Why was the Russian jet there?
Russia is one of several countries directly involved in the conflict in Syria, which has left more than 250,000 people dead since March 2011.
Moscow is an ally of President Assad and is conducting air strikes to prop up his government. It says it is targeting only "terrorists" - above all jihadist militants from Islamic State (IS) - but its strikes have mainly hit Western-backed rebels.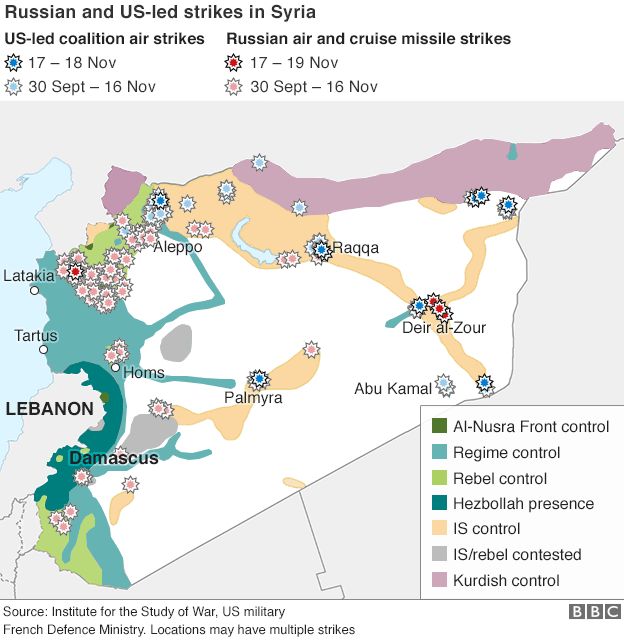 Syrian rebels have meanwhile received substantial support from Turkey, an opponent of Mr Assad. Ankara also allows the US-led multinational coalition against IS to use its airbases to conduct strikes on the group in Syria.
What is Russia's endgame in Syria?
Syria crisis: Where key countries stand
---
How has Russia reacted?
Media captionRussian President Vladimir Putin says the jet was brought down over Syria
President Putin warned that Tuesday's incident would have "significant consequences" for Turkey, insisting the downed Su-24 had "posed no threat".
He said the jet had been carrying out "preventative attacks" against IS in Latakia, and also that Russia had established large quantities of oil were entering Turkey from IS-held areas, providing the jihadist group with significant funding.
"This was a stab in the back by the accomplices of terrorists," Mr Putin stated.
Although Turkey's policy of allowing Syrian rebel fighters and arms shipments to pass through its territory has been exploited by IS, officials have denied supporting the group. Activists say IS has little or no presence near the crash site.
---
Is Nato backing Turkey?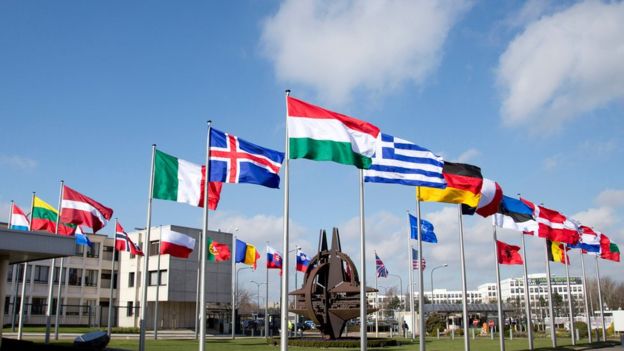 The last time a Nato state shot down a Russian or Soviet plane was in the 1950s.
After an extraordinary meeting of the alliance's main decision-making body, the North Atlantic Council, Secretary-General Jens Stoltenberg declared: "We stand in solidarity with Turkey and support the territorial integrity of our Nato ally." 
Media captionPresident Recep Tayyip Erdogan: ''The actions were fully in line with Turkey's rules of engagement''
Turkish President Recep Tayyip Erdogan warned that "everyone should respect the right of Turkey to defend its borders".
He also noted that Turkey's actions were fully in line with the new rules of engagement adopted after Syria shot down a Turkish jet in 2012. The rules state that all "elements" approaching from Syria are considered an enemy threat.
  The conflict of this story is focus on " Did Turkey warn them?"  The possible answer could be both Yes and No . Russian could be truthful and  say" No, Turkey gave no warning" but still haven't you heard of "Propaganda" Russian Cpt. have to said things that make Russia look good otherwise it wouldn't make a headline and ruin Putin reputation. 
  I think this issue become a dark horse and should have been look carefully because every war from the pass century is always building up and have their own boiling point. " Peace is never been so long and  good this far from pass and i think it should kept it that way. Which relate to the tragic event from Paris violence, It might trigger a bigger consequence. 
http://www.bbc.co.uk/news/blogs-trending-34926892
http://www.theguardian.com/world/live/2015/nov/24/russian-jet-downed-by-turkish-planes-near-syrian-border-live-updates
 http://www.bbc.co.uk/news/world-europe-34925229
Yes, Polar Bear penis is broken
Word Earth day
  Scientist and talk show" Last weeks tonight" host John Oliver, demonstrate word earth day to the other level . Not just the fact that Polar that we see the picture of bear floating on small fraction of ice cube, now have very small impact through media and awarness, it's become "norm" for people as much as we get used to it. we become immune to shock.
  According to full article Elsevier
https://www.elsevier.com/connect/study-on-threat-to-polar-bear-penises-inspires-media-tweets-and-john-oliver
http://www.sciencedirect.com/science/article/pii/S0013935114004770
http://www.smithsonianmag.com/smart-news/pollutants-are-making-polar-bears-penis-bones-more-likely-break-180954034/?no-ist
https://www.newscientist.com/article/dn26855-polar-bear-penis-bone-may-be-weakened-by-pollution/
"

Pollutants are linked to lower penis bone density
EDCs – including polychlorinated biphenyls (PCBs) – are chemical pollutants that result from industrial processes. They are known to harm several different vital organs and tissues – including bone. As predators at the top of the food chain, polar bears consume high concentrations of PCBs, resulting in potentially high levels of the chemicals in their bodies.
Like gorillas, hedgehogs and otters, polar bears have a penis bone, called a bacula. They need the bone to mate successfully – it acts as a stiffener and also causes ovulation in the female polar bear. Because of this, the health of the bacula indicates the reproductive health of the polar bear.
The researchers analyzed bacula samples from 279 polar bears born between 1990 and 2000 and noted the bone mineral density (BMD). They plotted the figures against PCB concentrations recorded in the same locations at the same times, to assess whether there is a correlation between bone density and PCB concentration.
The results suggest that the higher the PCB pollution level, the lower the density of the polar bear's penis bone. The bone becomes weaker at lower density, making it more likely to break and therefore reducing the polar bear's ability toreproduce.   "
Les' Majeste Law
http://www.bbc.co.uk/news/world-asia-29628191
The monarchy is central to Thai society
Thailand's lese majeste laws are among the strictest in the world. BBC News explains what they are and how they are used.
What are the laws in Thailand against lese majeste?
The laws protect the most senior members of Thailand's royal family from insult or threat.
Article 112 of Thailand's criminal code says anyone who "defames, insults or threatens the king, the queen, the heir-apparent or the regent" will be punished with up to 15 years in prison.
This has remained virtually unchanged since the creation of the country's first criminal code in 1908.
The ruling has also been enshrined in all of Thailand's recent constitutions, which state: "The King shall be enthroned in a position of revered worship and shall not be violated. No person shall expose the King to any sort of accusation or action."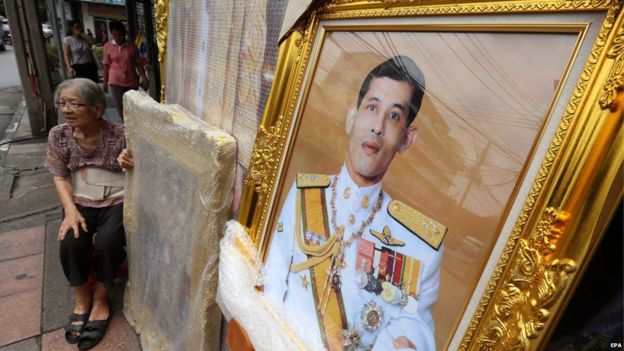 Thai royal family members - such as Crown Prince Vajiralongkorn - are covered by the laws
However there is no definition of what constitutes an insult to the monarchy.
And lese majeste complaints can be filed by anyone, against anyone, and they must always be formally investigated by the police.
Meanwhile, the details of the charges are rarely made public for fear of repeating the sin.
Critics say the room for interpretation is too wide and the penalties too severe.
Why does Thailand have these laws?
The monarch is central to Thai society. King Bhumibol Adulyadej is widely loved and often treated as a virtual god.
"The monarchy is above any conflict," Winthai Suvaree, a spokesman for the country's military rulers, was quoted as saying by AFP in June.
Thailand's ruling junta, which overthrew Prime Minister Yingluck Shinawatra's government, is seen as staunchly royalist.
The military took power on 22 May after months of anti-government protests, saying it would return stability.
In September, Prime Minister Prayuth Chan-ocha warned Thais not to be "misled" by anti-monarchy elements, according to the Bangkok Post.
Gen Prayuth stressed that the lese majeste laws were needed to protect the royals.
I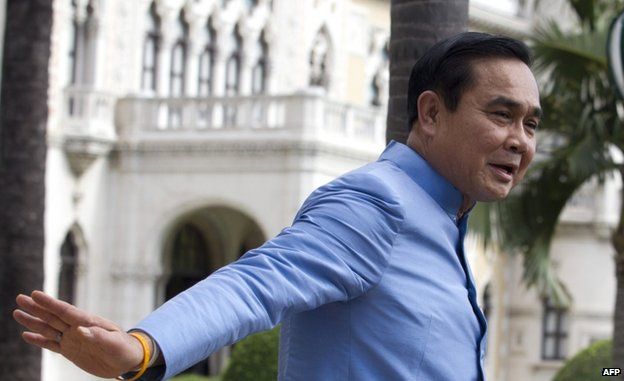 Prime Minister Prayuth Chan-ocha has warned against people making 'anti-monarchist' remarks
"His Majesty is not in a position to respond or explain," the premier was quoted as saying.
One of the justifications for the military couple in 2006 was that the then prime minister, Thaksin Shinawatra, was undermining the institution of the monarchy - an allegation he vehemently denies.
Have these laws been used?
The law has netted an odd assortment of offenders over the years.
In 2007, Swiss national Oliver Jufer was jailed for 10 years after drunkenly spray-painting posters of King Bhumibol Adulyadej. He was later pardoned.
And in 2011, a 61-year-old grandfather was sentenced to 20 years in prison after being found guilty of sending text messages deemed to be offensive to the queen.
The same year, a prominent opposition MP and Red Shirt leader, Jatuporn Promphan, was imprisoned after a complaint from Gen Prayuth (now the prime minister).
The internet has also increasingly posed a challenge to Thailand's leaders, with sites such as YouTube blocked in recent years.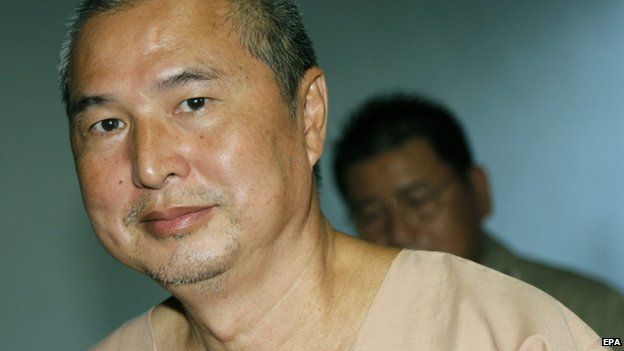 Somyot Prueksakasemsuk was jailed for apparently publishing anti-monarchy articles
Since the 22 May coup, the military government has prioritised prosecuting critics of the monarchy.
Human rights groups say the lese majeste laws have been used as a political weapon to stifle free speech.
Amnesty International condemned a Thai court's decision in September to uphold a 10-year sentence against social activist and former magazine editor Somyot Prueksakasemsuk.
He was jailed last year over two articles deemed offensive to the royal family.
"Authorities in Thailand have in recent years increasingly used legislation, including the lese majeste law, to silence peaceful dissent and jail prisoners of conscience," Amnesty said following the ruling.
Thailand's strict lese-majeste law has over recent years been interpreted to cover even dead kings.
A prominent academic, Sulak Sivaraksa, has been accused of insulting the monarchy for remarks about King Naresuan the Great, who died more than 400 years ago.
Most recently, three senior police officers were charged under the laws, accused of making "false claims" related to the monarchy for personal gain.
It later emerged that they were among several relatives of the crown prince's estranged wife, Princess Srirasmi Akrapongpreecha, to be facing such charges.
Crown Prince Vajiralongkorn has also asked the government to strip her family of their royally bestowed name in a move widely seen as a first step to divorce.
Coup
http://www.bbc.co.uk/news/world-asia-15641745
 https://en.wikipedia.org/wiki/List_of_actors_who_have_played_the_Doctor
I want to reflect how often the coup have happened in Thai politic ( more than Doctor who Transformation) same guy, different look.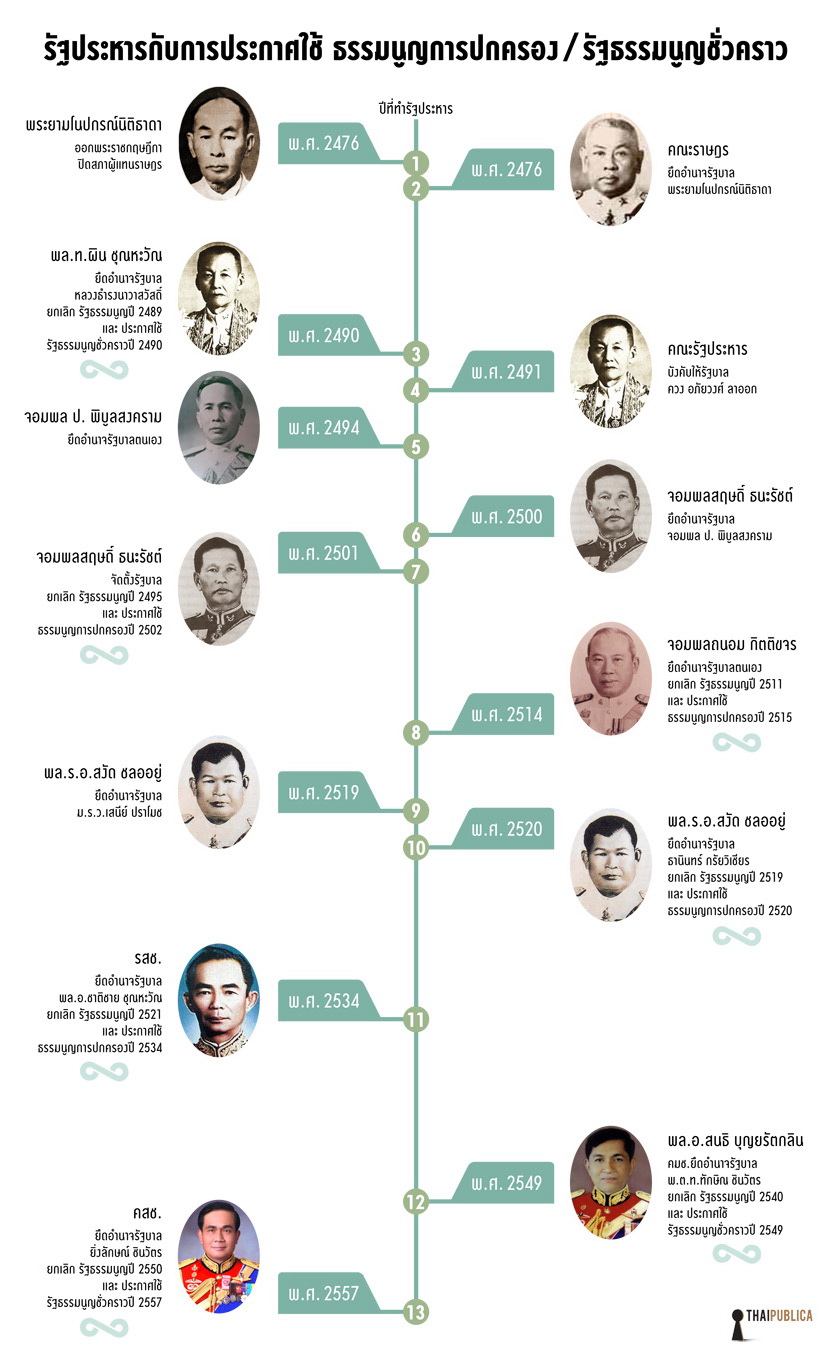 Thailand
1912: Coup planned by military officers is discovered and thwarted.
June 24, 1932: The Khana Ratsadon party overthrows the absolute monarchy of King Prajadhipok.
October 11–23, 1933: Royalist rebellion to overturn the results of the June 1933 coup d'état.
August 23, 1935: The Nai Sip rebellion.
January 29, 1939: More a purge or internal coup, it was the work of Prime Minister Phibul to remove political enemies and rivals.
November 7, 1947: Phin Choonhavan overthrows Thawal Thamrong Navaswadhi.
1949: Attempted coup by Pridi, which saw the Grand Palace occupied by his supporters, failed.
June 29, 1951: Pridi supporters in the navy attempted a coup when they tried to seize Phibun.
November 29, 1951: Military overthrows 1949 constitution and reverts to 1932 constitution.
September 21, 1957: Sarit Thanarat overthrows Plaek Pibulsongkram
October 20, 1958: Self-coup of Sarit Thanarat
November 18, 1971: Self-coup of Thanom Kittikachorn
February 1976: An attempted military coup was defeated in February.
October 6, 1976: Sangad Chaloryu overthrows Seni Pramoj
October 20, 1977: Kriangsak Chomanan overthrows Tanin Kraivixien
1981: A coup led by the deputy commander-in-chief of the army failed when forces loyal to the government suppressed the revolt. The "Young Turk" group of officers who staged the coup were dismissed from the army.
1985: A coup attempt by Col Manoon Roopkachorn, a member of the Young Turks, failed and a number of senior officers were later arrested.
February 24, 1991: Sunthorn Kongsompong overthrows Chatichai Choonhavan
September 19, 2006: Sonthi Boonyaratglin overthrows Thaksin Shinawatra
https://en.wikipedia.org/wiki/List_of_coups_d%27état_and_coup_attempts_by_country
Decision making
6 Tips for Making Decisions
What is important and valuable to you? What you value may not be of much importance to someone else. Know what you value most, and hold it close to you.
Don't lose focus of your future. Many people tend to make choices based on life as it appears right now instead of looking to the future. Does your choice and its ramifications stay within the goals that you have set for yourself for the future.
Have you looked at all the alternatives and considered different scenarios? Sometimes you just might consider a different outcome.
Give yourself time to sit and contemplate. Bring yourself into a meditative state, into the stillness of the silence. It is in that silence, where one communicates with their soul's needs and understandings. Just putting forth the question to your higher self while in meditation can offer a clear indication of what is right for you.
How important is this decision and are you willing to work on it? Don't get caught up with how important a choice is but, better yet, what a positive impact this has on my your life.
Don't forget to use your intuition. Allow that gut feeling deep within to guide you.
Always remember that life is a series of choices, and mostly all choices are based on two things: love or fear. Both can masquerade in different ways along your path, but love what you do and do what you love. Make the choices in your life that will make your soul sing and sustain a happy life during your earthly mission.
Just think: the choice you make today could make not only your life happier, but also make a better world in which we all live.
- See more at: http://www.chopra.com/ccl/6-tips-to-guide-the-decision-making-process#sthash.KpVBzBjj.dpuf
http://www.chopra.com/ccl/6-tips-to-guide-the-decision-making-process
This is couple first research i did , i look at the recent work / my issue i have to dealt with lately, In some extend, their is many way to make a decision , one of this is though to be the contemporarily process. 
  "Coin flipping, coin tossing, or heads or tails is the practice of throwing a coin in the air to choose between two alternatives, sometimes to resolve a dispute between two parties. It is a form of sortition which inherently has only two possible and equally likely outcomes."
The historical origin of coin flipping is the interpretation of a chance outcome as the expression of divine will.
Coin flipping as a game was known to the Romans as navia aut caput ("ship or head"), as some coins had a ship on one side and the head of the emperor on the other.In England, this game was referred to as cross and pile. The expression Heads or Tails results from heads and tails being considered opposite body parts
https://en.wikipedia.org/wiki/Coin_flipping#History 
Super Natural/Spiritual Method
using tools and have idea to make a decisions
Cost of Production
http://www.kitepackaging.co.uk/scp/postal-boxes/white-postal-boxes/?sfpartno=CSW160X150X75-PBX4&gclid=CjwKEAiA7f-yBRDAgdv4jZ-78TwSJAA_WdMaRvUXtA3Yl7LU53dCDgGHx1GZJ0Z3U2TLw-Km9h3DaRoCetjw_wcB#MoreDetails
  
Tuck-In-Flaps
240 x 240 x 40 mm
Small Parcel


More Info

50
£11.04 
£0.22 each
  
Tuck-In Flaps
240 x 240 x 80 mm
Small Parcel


More Info

50
£17.87 
£0.36 each
  
Tuck-In-Flaps
222 x 150 x 88 mm
Small Parcel


More Info

50
£14.36 
£0.29 each
http://www.kitepackaging.co.uk/scp/boxes/standard-cardboard-boxes/
Pressel Mailing Box White 160x110x50 mm Corrugated paper Removable lid
Item # WW-426917
• Depth: 110 mm • Height: 50 mm • Width: 160 mm
Specifications
| | |
| --- | --- |
| Viking Number | MB997  |
| Brand | Unbranded  |
| Dimensions | 75 (H) X 155 (W) X 76 (D) mm  |
| Interior Depth | 80 mm  |
| Interior Height | 152 mm  |
| Interior Width | 152 mm  |
| Manufacturer Part No | 4249071  |
| Product Type | Box  |
| Qty per Unit | 10  |
| Recycled | No  |
| Unit | Pack  |
| Colour | White  |
3M Aluminium Oxide Extra Fine Abrasive Block 320 → 400 Grit, 95mm x 66mm x 25mm
Display
Brain Packaging
I look at Anthony Burrill who he using Pink as the main colour vibrant the whole print and work. I interest to use Pink as my main element reference a brain colour 
The graphic that have to